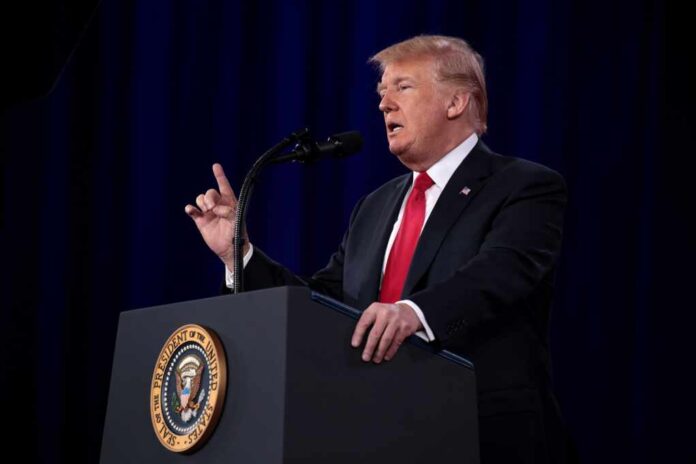 (TruthAndLiberty.com) – Reporters who were in the courtroom during the New York civil fraud trial's Monday session stated that Letitia James, the New York Attorney General, had started to laugh during the testimony of former President Donald Trump.
On Monday, Trump took the stand for the first time in the $250 million civil fraud trial brought against him by James. In the 2022 filing, James alleged that Trump, his two adult sons, and the Trump Organization had defrauded insurers and banks by inflating the value of their assets in order to get more beneficial business deals while deflating them in order to get lower taxation deals. Trump, Donald Trump Jr., Eric Trump, and the Trump Organization are all co-defendants in the civil fraud case.
This is not the only legal challenge against Trump who is facing 91 felony charges in four different criminal indictments. Trump has pleaded not guilty in all of the cases and has denied all wrongdoings. He has further claimed that the legal cases brought against him were part of a political "witch hunt," and that they constituted attempts to block him from winning the 2024 presidential election.
The Messenger senior legal correspondent Adam Klasfeld stated in a post on X, formerly known as Twitter, that James could be seen "cackling" after Trump claimed to not "even know what 40 Wall Street" was. He added that James had to put her head down in order to compose herself after that comment.
Molly Crane-Newman, a staff reporter for New York Daily News similarly stated that Trump had made James laugh with that statement.
Copyright 2023, TruthAndLiberty.com